The schedule for this year is as follows:
April 1: Writer and artist sign ups
May 1: Writer sign-ups closed
July 1: Check-in
July 15: Upgrade/Downgrade option
Aug 15: Drafts due
Aug 16: Artist sign-ups closed
Aug 17: Summaries posted for artists to peruse (Comments locked)
Aug 18: Art claims
Aug 22: Claims masterpost
Aug 29: Posting schedule masterpost
Sept 1: Pinch hit artist sign ups
Sept 15: Artist check-in
Sept 29: Art due
Oct 1: Posting begins and runs through November
Author sign-ups
here
Artist sign-ups
here
I haven't finished reading all of last year's stories...but I'm excited that this year's challenge has begun. It's gotten bigger each year, so let's keep the trend going. Sign-up and participate. :)


Rules & FAQ
Sign Ups: Artist | Writer | Beta

Current Location:

Home

Current Mood:

good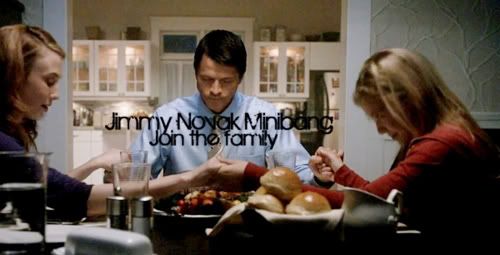 Go sign up and give Jimmy some love.! (
http://jimmybigbang.livejournal.com
)
Current Location:

Work

Current Mood:

contemplative

Current Music:

Lady Gaga
Current Location:

Home

Current Mood:

accomplished
This was my first fan convention. Seeing Jensen and Jared live, in-person and up close was fantastic! The guys looked good and were in a friendly, upbeat mood. I had a middle-of-the-room table at the breakfast and a seat five rows from the stage at the regular panel. I also had a photo-op with Jensen and got both of their autographs. Below is a clip from their hour-long panel.
Current Location:

Home

Current Mood:

accomplished