deancasbbmod
at
Framed in a Stranger's Speech
Title: Framed in a Stranger's Speech
Author: pantheonofdiscord
Artist: Starmouse123
Rating: Explicit
Length: 27,500 words
Pairings: Dean/Castiel
Warnings: No Major Archive Warnings, Canon-Typical Violence, Claire!Cas
Summary:
It takes exactly fourteen seconds for Dean's whole universe to implode.
First, there's a scream that tears at every inch of him, and then a light so bright his eyes are forced shut. When he opens them again he's staring down at Cas, lying on his front, motionless on the war room floor.
Dean, Sam, and Cas have finally found some normalcy – and despite all odds, happiness – when an average hunt leaves a powerful witch gunning for revenge. When the dust clears, there's a crater in the bunker's walls and Cas' vessel is lying empty on the floor. But Jimmy isn't the only Novak out there.
Cas is alive, but he's trapped in Claire and getting weaker by the hour – and all the while the witch moves ever closer to them, intent on finishing the job. Unable to return to his own body, but unwilling to stay in Claire for long, Cas' time is running out, and Dean is once again faced with the possibility of losing him.
Looking forward to reading this story -- Canon!verse and Claire!Castiel. There have been a few stories that have looked interesting this DCBB season, but this is the first that has really captured my attention.
Originally posted by
Current Mood:

cheerful
The schedule for this year is as follows:
April 1: Writer and artist sign ups
May 1: Writer sign-ups closed
July 1: Check-in
July 15: Upgrade/Downgrade option
Aug 15: Drafts due
Aug 16: Artist sign-ups closed
Aug 17: Summaries posted for artists to peruse (Comments locked)
Aug 18: Art claims
Aug 22: Claims masterpost
Aug 29: Posting schedule masterpost
Sept 1: Pinch hit artist sign ups
Sept 15: Artist check-in
Sept 29: Art due
Oct 1: Posting begins and runs through November
Author sign-ups
here
Artist sign-ups
here
I haven't finished reading all of last year's stories...but I'm excited that this year's challenge has begun. It's gotten bigger each year, so let's keep the trend going. Sign-up and participate. :)


Rules & FAQ
Sign Ups: Artist | Writer | Beta

Current Location:

Home

Current Mood:

good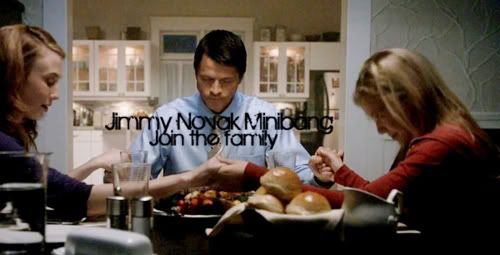 Go sign up and give Jimmy some love.! (
http://jimmybigbang.livejournal.com
)
Current Location:

Work

Current Mood:

contemplative

Current Music:

Lady Gaga
Current Location:

Home

Current Mood:

accomplished
This was my first fan convention. Seeing Jensen and Jared live, in-person and up close was fantastic! The guys looked good and were in a friendly, upbeat mood. I had a middle-of-the-room table at the breakfast and a seat five rows from the stage at the regular panel. I also had a photo-op with Jensen and got both of their autographs. Below is a clip from their hour-long panel.
Current Location:

Home

Current Mood:

accomplished